Staff Biographies
Aaron J.Farmer, Agency Owner and Broker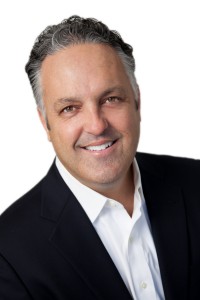 Aaron is a San Diegonative; he has been here all his life attending Universityof San Diego (Uni) High School and receiving his Bachelor's degree from San Diego State University.  He is an active member of the Sigma Nu fraternity and continues to make many lifelong friendships as a result.
Aaron has been with Farmers since 1996 and his agency has achieved "elite" commercial status as well as the top company designation "Presidents Council".  This means that he is in the top 1% of Farmers Insurance agencies nationwide.  His agency
has been recognized by Farmers Insurance for many accomplishments including district agency of the year for 2006, 2007 and 2008.
Aaron has authored a number of articles and books about insurance related topics.  He is a sought after local insurance professional who is a frequent guest speaker at real estate and other trade seminars.  Aaron has also been featured on KFMB Channel 8 news and the weekly radio show BizFit on AM 1700. Aaron lives here in San Diego with his wife, children and yellow Labrador "Chubbs."  He is an avid sports fan, often traveling to away games for Aztec football or basketball. Aaron has been a season ticket holder for our Chargers for many years; he often entertains clients/friends on pleasant summer evenings at a Padres game.  While observing sports is one thing, there's nothing like participating and enjoying our great San Diego weather!  For Aaron the perfect Friday afternoon is a
round of golf with clients at one of our fabulous local courses.  Aaron has a decent handicap so go easy on those wagers!  He also enjoys riding his road bike as often as possible along the many scenic roadways and bike paths here in town.
---